Tauranga Concrete – Commercial, Industrial, Driveways and Foundations.
Welcome to Tauranga Concrete Service, the go-to people for all your concrete needs in Tauranga. We have been providing top-quality services for concrete driveways, foundations, patios, and small to large-scale commercial projects in Tauranga, Bay of Plenty, New Zealand.
Whether you're looking for Commercial Concrete service, a brand-new driveway, car parking area, or boat ramp or need concrete repairs to an existing one, we've got you covered. With our super-experienced team and state-of-the-art equipment, we guarantee you'll be satisfied with the result – no matter what shape or size your property is! So why wait? Get in touch today with Tauranga Concrete to discuss your concrete needs.
We look forward to hearing from you!
Commercial Concrete Projects

Residential Concrete Projects

Commercial Slab

Driveways

Foundations
Contact us today to learn more about what we can do for you.
Is your project small?
For Small Concrete Jobs such as Concrete Patios, Paths, Garden Features, Stairs and Steps Please visit: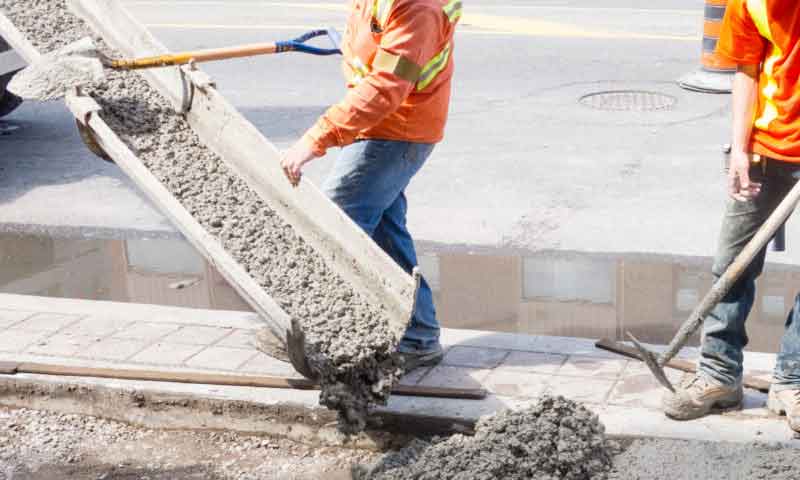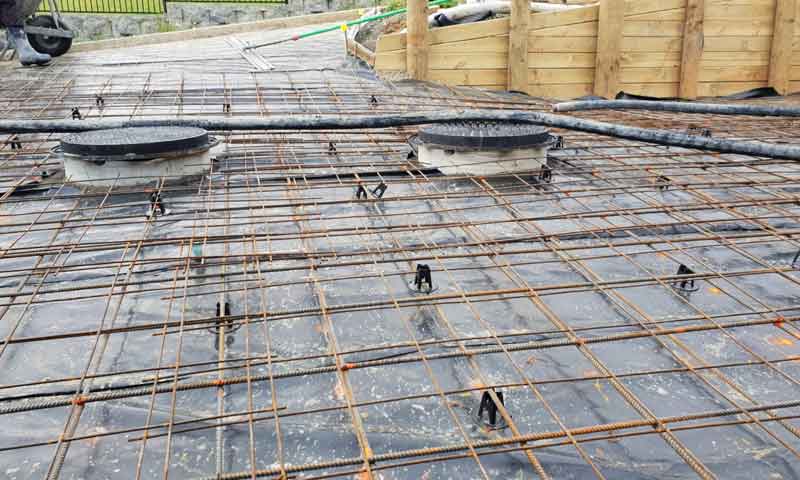 Reasons to Hire Our Friendly Team for Your Big Project 
If you're looking for concrete services in Tauranga, there are many reasons to hire us:
We have a team of experienced and skilled professionals with proper knowledge and can handle any concrete job, big or small.
We're also committed to providing our customers with the highest quality service possible in Tauranga and Bay areas.
We offer competitive rates.
In addition, we offer a wide range of services, including concrete repair, resurfacing, and new construction.
In conclusion, whatever your needs may be, we're confident that we can provide you with the services you need.
Contact us today to learn more about what we can do for you.
Tauranga Concrete Driveway Specialists
Concrete driveways are a permanent low maintenance solution that can be a great addition to your new home; where it makes cleaning your car a lot easier, and a professional concrete driveway can look fabulous for your home.
Once the main build and internal works are complete, most new construction projects require concrete driveways or car spaces. – This may accommodate residents, staff, and customers to park their cars and receive deliveries if required.
Tauranga Concrete is a concrete driveway specialist. Whether you require a new concrete driveway on your home or a commercial building and construction project, we can facilitate all your requirements.
We work on all residential, council/RMS, commercial, industrial, and civil construction projects where a driveway may be required as a part of your building works.

Concrete Repair
When it comes to durable and low-maintenance building materials, Tauranga Concrete stands out. We understand that even the highest quality concrete walkways, driveways, patios, parking areas, and pool surrounds can deteriorate over time.
At Tauranga Concrete, we are dedicated to assisting residents of Tauranga and the surrounding communities with our experienced and knowledgeable concrete repair services.
Count on us to fix problems caused by cracks and spall formation in concrete slabs, flooring, stairs, and other structures. Our team is equipped to handle rusty discolorations, abrasions, or a bubbling appearance that may develop on these surfaces.
With Tauranga Concrete, you have access to a range of essential repair services that ensure your concrete structures are restored to their former glory.
Contact us today to benefit from our expertise in Tauranga Concrete repair.
We offer a number of essential repair services.

Tauranga Concrete Service – Retaining Walls
Much like the great team from Madison WI Concrete, Tauranga Concrete Service offer a range of retaining wall types and will always do a fantastic job, leaving you with a new feature to admire for years to come. Retaining walls are specially engineered to offer a range of benefits for your home. Available in a variety of materials, retaining walls can provide the following:
An effective way to hold back unstable soil
A feature with in-built seating or planter spaces
Prevent the ground from shifting or getting washed away
Extra support for structures that surround your property
Add value to the property
Improve the stability of the landscaping
Protect against potential soil erosion
Create defined and balanced outdoor spaces
Great for property levelling
A coloured concrete service is a type of concrete work that can be used to colourize your concrete driveways or concrete flooring. Colouring your concrete has numerous advantages. It can be used to hide flaws, for instance, add visual interest, and even protect concrete from staining.
Furthermore, It is critical to choose a coloured concrete service with experience and a positive reputation. You should also request work samples so you can see the quality of their work firsthand. With a little research, you should be able to find a coloured concrete service that meets your needs and exceeds your expectations.
The significance of concrete commercial foundations cannot be overstated. Concrete is not only a very strong and long-lasting material, but it is also relatively inexpensive and simple to work with. As a result, it is the foundation material of choice for many commercial buildings. Concrete is resistant to fire and pests, making it an excellent choice for businesses looking to protect their assets.
Finally, concrete commercial foundations are relatively simple to maintain, which means they will continue to look good and function properly for many years to come.
House slabs are extremely important. They not only provide structural support for the house's walls and roof, but they also help to regulate temperature and prevent moisture damage. Furthermore, house slabs can help to reduce noise levels and keep pests out of the house.
Moreover, as a result, it is critical to ensure that house slabs are constructed of high-quality materials and installed correctly. House slabs can last for many years if properly maintained, providing families with a safe and comfortable home.
Blockwork Tauranga is a type of building in which walls are made of concrete or other materials. To give blockwork Tauranga a clean, smooth appearance, it is usually finished with a plaster or render. It is a popular choice for commercial and residential buildings because it is simple to build and provides adequate insulation for instance.
Furthermore, Tauranga Concrete Services can also assist you in the design of decorative features such as arches or columns. Furthermore, blockwork is strong and long-lasting, making it ideal for use in areas prone to high winds or earthquakes.
Any business owner understands the significance of first impressions. When customers arrive at your office, factory, or store, you want them to see a well-kept property that exudes professionalism and quality. One option is to invest in commercial slabs for your concrete driveway from Concrete Tauranga service for instance.
Moreover, a concrete slab serves as a strong foundation for parking lots, driveways, sidewalks, patios, and concrete flooring. It not only creates a level surface, but it also has excellent drainage and is simple to clean and maintain. As a result, you can always rely on Tauranga Concrete Services for high-quality concrete solutions if you want perfect concrete work.
Concrete patios in Tauranga are an excellent choice for those looking for a long-lasting, low-maintenance outdoor surface. For instance, Concrete patios, unlike wood decks, do not require regular sealing and staining and can last for decades with minimal maintenance.
In conclusion, Tauranga Concrete patios can also be customised with different colours, textures, and patterns to suit any taste. Here are a few things to consider if you're thinking about installing a concrete patio at your Tauranga home.
Frequently Asked Tauranga Concrete Questions
At Tauranga Concrete, we understand that there are a lot of questions about our services and the products we offer. To make sure your project goes as smoothly as possible, we've put together answers to some of the most common questions we receive.
What kind of concrete do you provide?
We provide a wide range of concrete mixes, from standard general purpose on up to specialized applications. We can create custom mixes as well. All of our products are made with high-quality ingredients and mixed in accordance with industry standards.
What services do you offer?
Our services include residential and commercial concrete pouring; surface grinding and polishing; trowelling, staining, and sealing. We also do concrete repair work and installation of specialty items such as curbs or gutters.
What safety measures do you take?
At Tauranga Concrete, the safety of our clients and employees is paramount. We adhere to all relevant industry standards and regulations, including those related to occupational health and safety.
How long does it take to pour concrete?
The length of time it takes to pour concrete depends on factors such as the size of the project, weather conditions, and the complexity of the job. Generally speaking, most residential projects can be completed in one day. Commercial projects may take longer, depending on the scope of the work.
How do I prepare for a concrete project?
Before beginning any concrete project, it's important to ensure that the area is properly prepared. This includes removing debris, tamping down soil if necessary, and making sure the forms are in place and level. We recommend consulting a professional to ensure that the job is done correctly.
In conclusion, we hope this has helped answer some of your questions about tauranga concrete and the services we offer. If you have any other queries, please don't hesitate to get in touch with us – we're here to help. Thank you